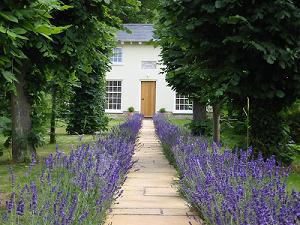 The Old Chapel offers self catering accommodation in peaceful gardens just 5 miles outside the historic city of Cambridge.
This beautifully restored and furnished 1855 Chapel sleeps 3 comfortably (with the possibility of an extra 2 using the sofa-bed).
It provides an ideal base to explore the surrounding countryside as well as the city and university. Other nearby places of interest include the Imperial War Museum at Duxford, Wimpole Hall, Anglesey Abbey, Audley End, Newmarket race course, the medieval city and cathedral of Ely and Chilford Hall Vineyard.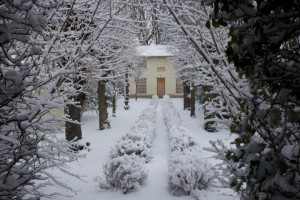 The land for the chapel was originally purchased for 10 shillings in July 1855 on behalf of "a society of Protestant Dissenters of Denomination of Particular Calvinist Baptists". The first trustees were tradesmen and labourers living in Fulbourn, Wilbraham and Cambridge. The trust provided that unused parts of the land should be cultivated to boost the Society's income. The damson trees in the wood behind the chapel are perhaps a living link with the original community. It passed into private hands in 1970 and was then used for a while to house a printing press. The adjoining property was originally a laundry, then became the Mangle Inn before too passing into private hands.